Hussam Eddin Hasan
Managing Partner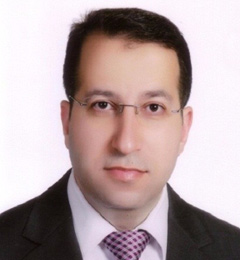 Hussam has 14 years of audit and advisory experience at reputable regional and international firms and was the managing partner of Hussam Eddin Hasan & Co. an independent member firm of Moore Stephens International and currently partner with BDO Jordan.
Hussam began his career in 1996 and then joined KPMG in 2000.  In January 2004 he was designated as deputy audit manager.
In late 2004, Hussam resigned from KPMG and established Integrated Accounting Centre (IAC) which was specialized in providing audit, tax and advisory services.
In 2008, IAC joined Moore Stephens International as an independent member firm and in 2011 Hussam established Hussam Eddin Hasan & Co. LLC.
 Academic Education and Qualifications
Bachelor Degree in Accounting and Post Graduate Diploma in Auditing from Damascus University.
Certified Public Accountant (CPA) from the New Hampshire Board of Accountancy – USA
Certified Accountant from the Syrian Association of Certified Accountants.
Experience
Hussam has provided audit and advisory services to more than 130 companies in different industries such as manufacturing, hotels, oil and gas, trading, telecommunication, construction, exchange, and not for profit organizations.
Hussam was the principal auditor of the Japanese grants to the Syrian Social Associations.  In addition, he worked as a financial expert with United Nations Industrial Development Organization (UNIDO) and Syrian European Business Center (SEBC) for more than 3 years.